Richfeel Aloe Vera Shampoo (Pack Of 4)
Maximum order quantity limit for this product is 5
Richfeel Aloe Vera shampoo is enriched with the goodness of Aloe vera!
Benefits of Aloe Vera for Hair:
• Relieves scalp itching
• Reduces scalp redness & inflammation
• Adds strength & luster to hair
• Helps in Ph balancing
• Promotes hair growth
• Helps retain water & moisture
• Easily penetrates hair & scalp
• Antifungal properties alleviate dandruff
Ingredients
Ingredients
Aloevera Extract, S.L.E.S, Cocomono Ethanolamide, Coco Di-Ethenolamide, Cocoamidopropyl Betaine, Ethylene Glycol Monostearate, CI 19140, Preservatives & Purified Water
Specifications
Special Features
• Specially formulated for chemically treated hair • Enriched with the goodnes of Aloe Vera • Aloe Vera is a natural cleanser that helps hair growth & prevents hair fall • Alove Vera also serves as an excellent conditioning agent for hair • It helps hair retain water & mositure
Skin/Hair Type
Chemically Treated Hair
Apply shampoo on wet hair. Keep it on for 2 minutes & rinse. Repeat if required.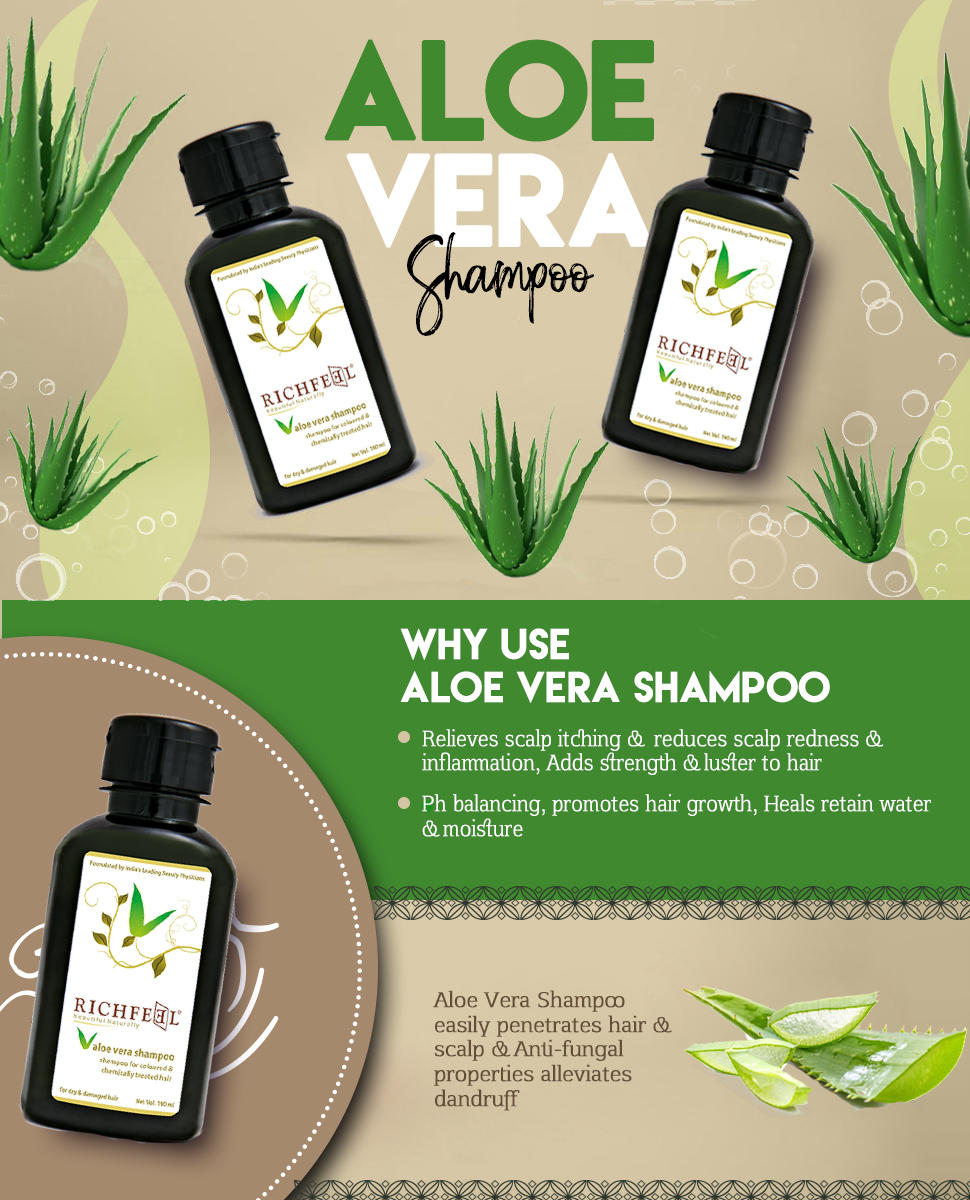 ALSO BOUGHT