Almond Nourishing Massage Cream 100g
Extra 10% Off on purchase of 1200
Maximum order quantity limit for this product is 10
Richfeel Almond Massage Cream is enriched with the goodness of almonds & is specially formulated for under-nourished & dry skin. Almond repairs damaged skin tissues and speeds up the cell-renewal process, resulting in enhanced radiance on your skin. It is also a helpful ingredient in keeping your skin youthful and charming for a long time!
Ingredients
Ingredients
Light Liquid Paraffin, Bees wax, Glyceryl Monostearate, Dimethicone (Silicon) Oil, Polysorbate 80, Perfume & Gold Foil.
Specifications
Special Features
Richfeel Gold Massage Cream for mature skin is enriched with the goodness of gold follicles.
Weight
100gm
Skin/Hair Type
Normal To Dry Skin
Take cream on the finger tips of both hands and massage in an upward and circular motion all over face and body.
For best results, add 2 to 4 drops of Skin Lightening Lotion before applying.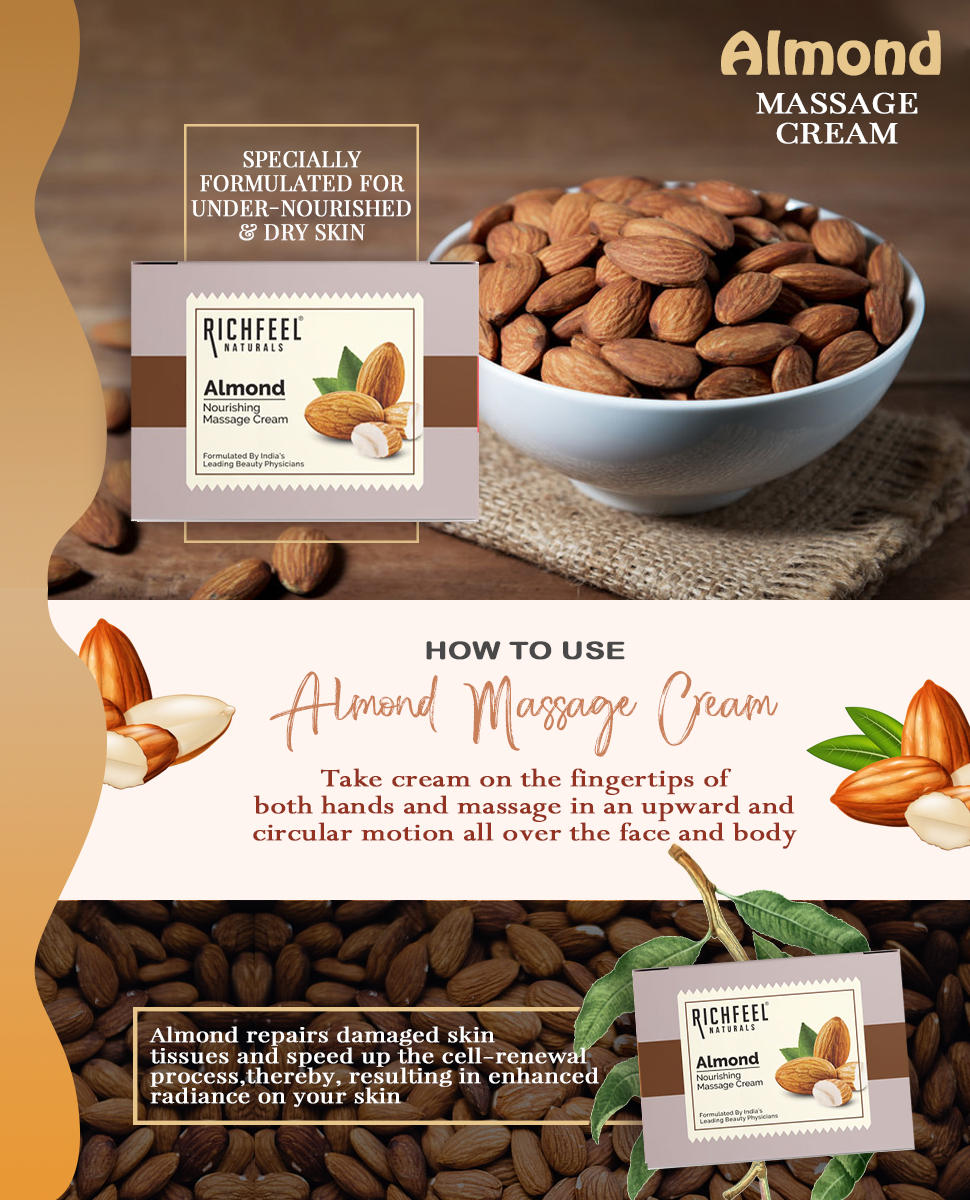 ALSO BOUGHT