Richfeel Ana Tea (World's First Hair Drink), 50 Gm
Maximum order quantity limit for this product is 5
India's most trusted hair care brand 'Richfeel' introduces the world's first healthy hair drink. Ana Tea is specially formulated with active ingredients that help maintain your hair's natural growth cycle.
Ingredient-wise benefits -
1. Pea Sprout - Reduces hair fall by extending Anagen phase of hair, improves blood circulation to scalp, adds strength and luster to hair and stimulates hair growth
2. Walnuts - Helps fight hair thinning and dryness
3. Brahmi - Excellent stress buster which controls auto immune disorders
4. Amla - Strengthens hair follicles, nourishes hair from the root and gives shine to the hair
5. Green tea - Helps block negative effect of DHT, prevents dandruff and dry scalp
6. Flax Seed - Prevents hair breakage by increasing hair elasticity.
So, go ahead and have Richfeel Anatea for healthy hair with every sip!
Brewing instructions -
1. Place the tea bag in a cup. Pour freshly boiled water into the cup.
2. Brew the tea bag for about 2 minutes or till you get the desired colour.
3. Remove tea bag. Add honey if you like it sweet.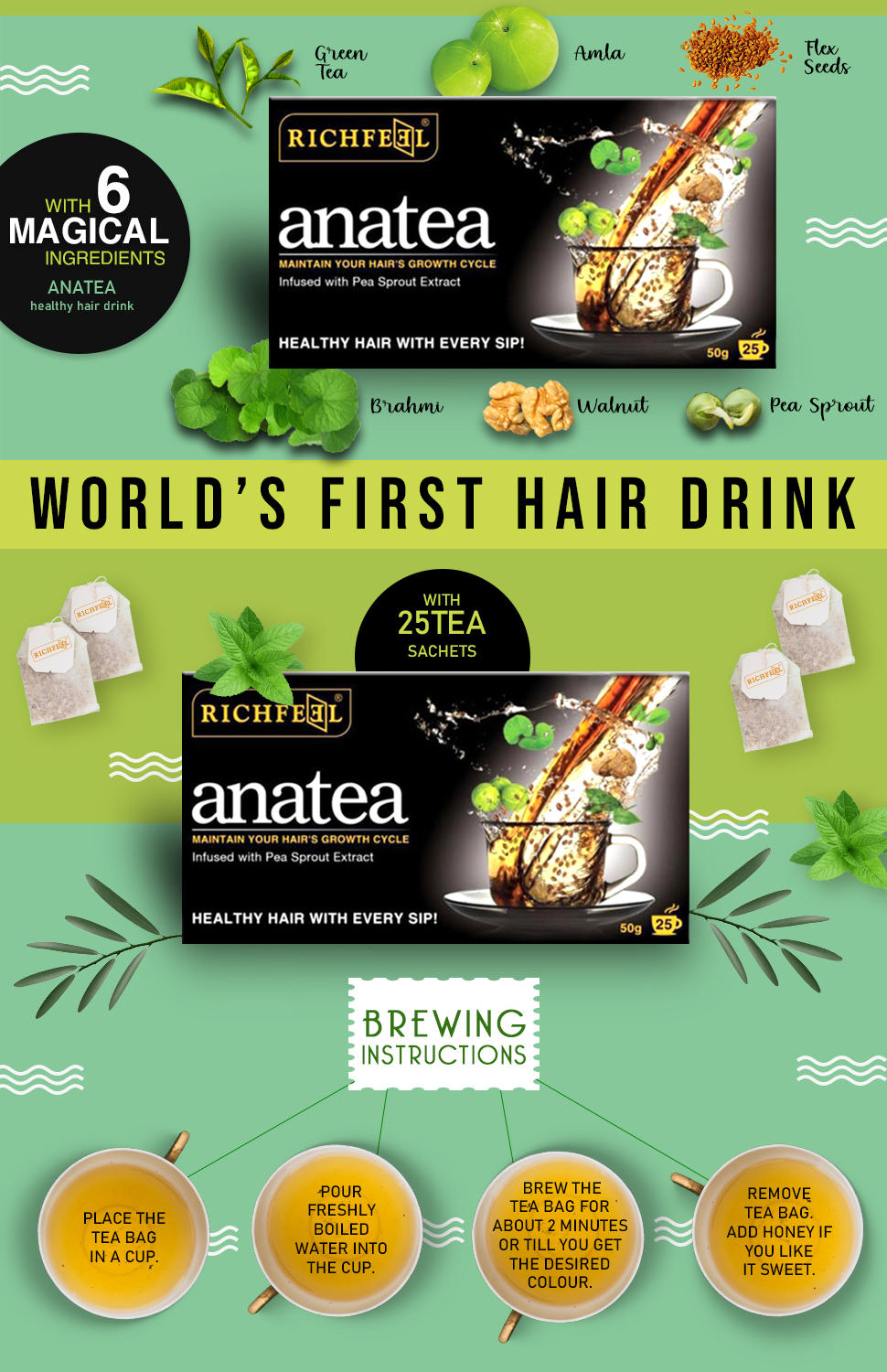 ALSO BOUGHT
Tags: ANATEA, HAir Drink,