Richfeel Henna Mehendi (100 g) With Amla, Arnica, Reetha & Shikakai (Pack of 4)
Extra 10% Off on purchase of 1200
Maximum order quantity limit for this product is 5
Product Description :
Heena is a trusted, natural and effective way to cover your grey hair. Not only that, heena also makes your hair strong, voluminous and shiny.
Richfeel Heena has been prepared from pure Heena leaves with the highly efficacious combination of Arnica, Amla, Reetha & Shikakai.
Arnica is a perennial herb belonging to the sunflower (Asteraceae) family. It is very effective for the treatment of split ends and premature greying of hair.
Amla or the Indian gooseberry is a wonderful beauty ingredient especially for your hair. It prevents dandruff, gives your hair a natural shine while nourishing hair from root to tip. It also helps reducing hairfall
Reetha or soapnut is excellent at conditioning and rejuvenating the hair
Shikakai is a wonderful herb that has been used for years for hair care. It helps promote hair growth and reduces hair fall. It also prevents hair from greying naturally Just add the mix in water, apply it on your hair for one an hour & then wash it off. It not only covers grey hair but also nourishes them. With Richfeel Heena, grey hair can be covered naturally!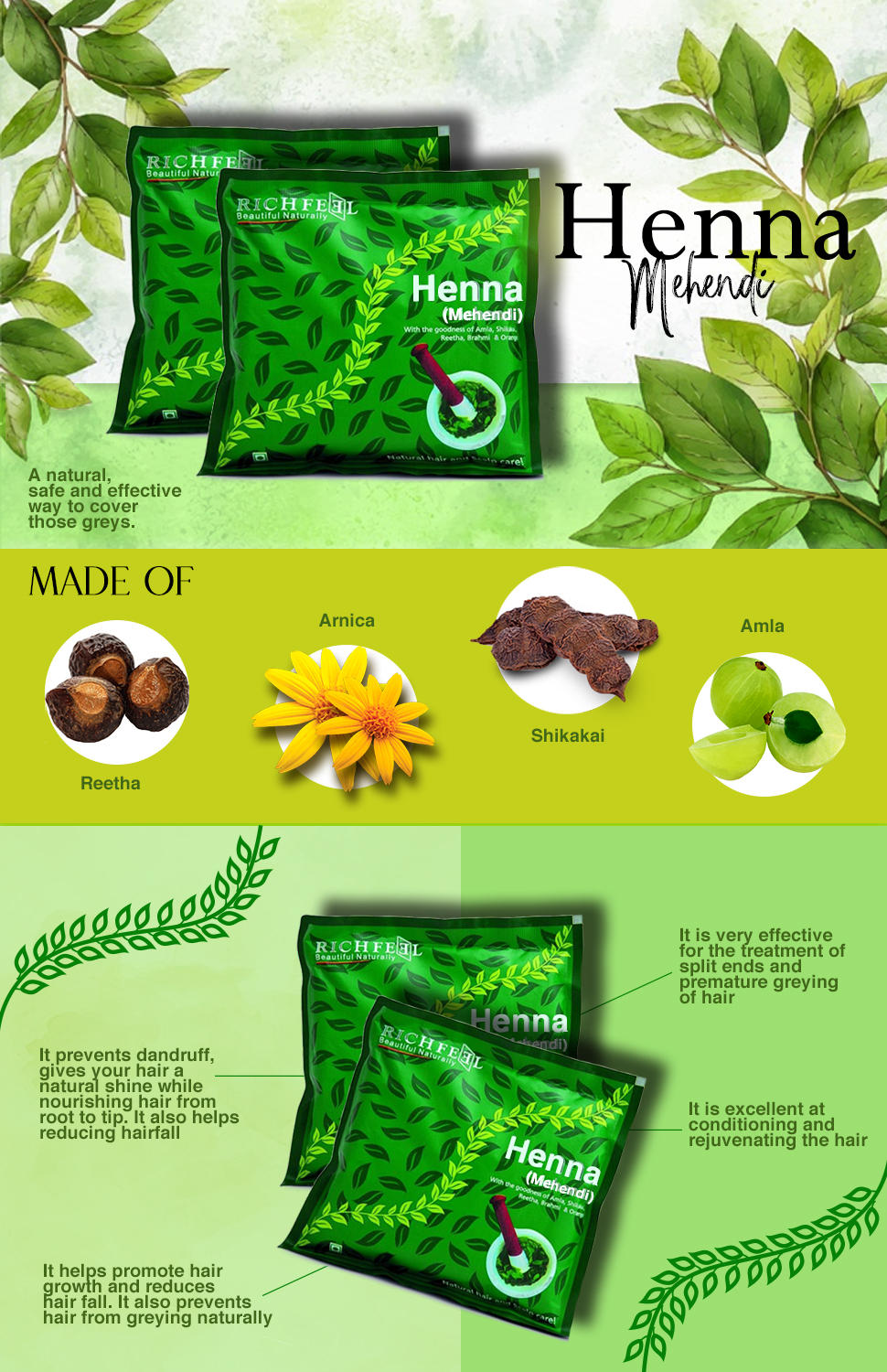 ALSO BOUGHT