Richfeel Skin Whitening Facial Kit 5*6 Gms 30g (Pack Of 4)
Maximum order quantity limit for this product is 5
Richfeel Skin Whitening Facial kit takes care of all your tanning woes in an instant and gives you radiant looking, brighter skin.
Features:
Skin brightening facial kit all skin types
Powerful formulation for improving the complexion
Adds glow, radiance and brightness to the skin
Excellent for all types of tanned skin
The kit contains 3 Units- (Pack of 5 x 6g):
Skin Whitening Cleanser: This face cleanser helps get rid of built up skin secretions, dust, dirt as well as cleanses makeup and impurities from sin.
Skin Whitening Scrub: This gentle scrub removes grime, dirt and keep the skin cleansed and infection free.
Skin Whitening Gel: A calming, refreshing gel to fight the effects of stress around the eyes. It is also enriched with aromatic extracts of peach and plant extracts of badiaga.
Skin Whitening Massage Cream: A nourishing massage cream that lightens tanned skin and keeps it supple, smooth.
Skin Whitening Pack: This pack will give you visibly clear and glowing skin.
Ingredients
Ingredients
Multani Mitti
Specifications
Special Features
• Richfeel Skin Whitening Facial is enriched with natural goodness of olive oil. • It is a powerful formulation for improving the skin complextion. • It is a powerful treatment to help improve the skin fairness. • Its excellent for alll types of tanned skin.
Skin/Hair Type
all skin types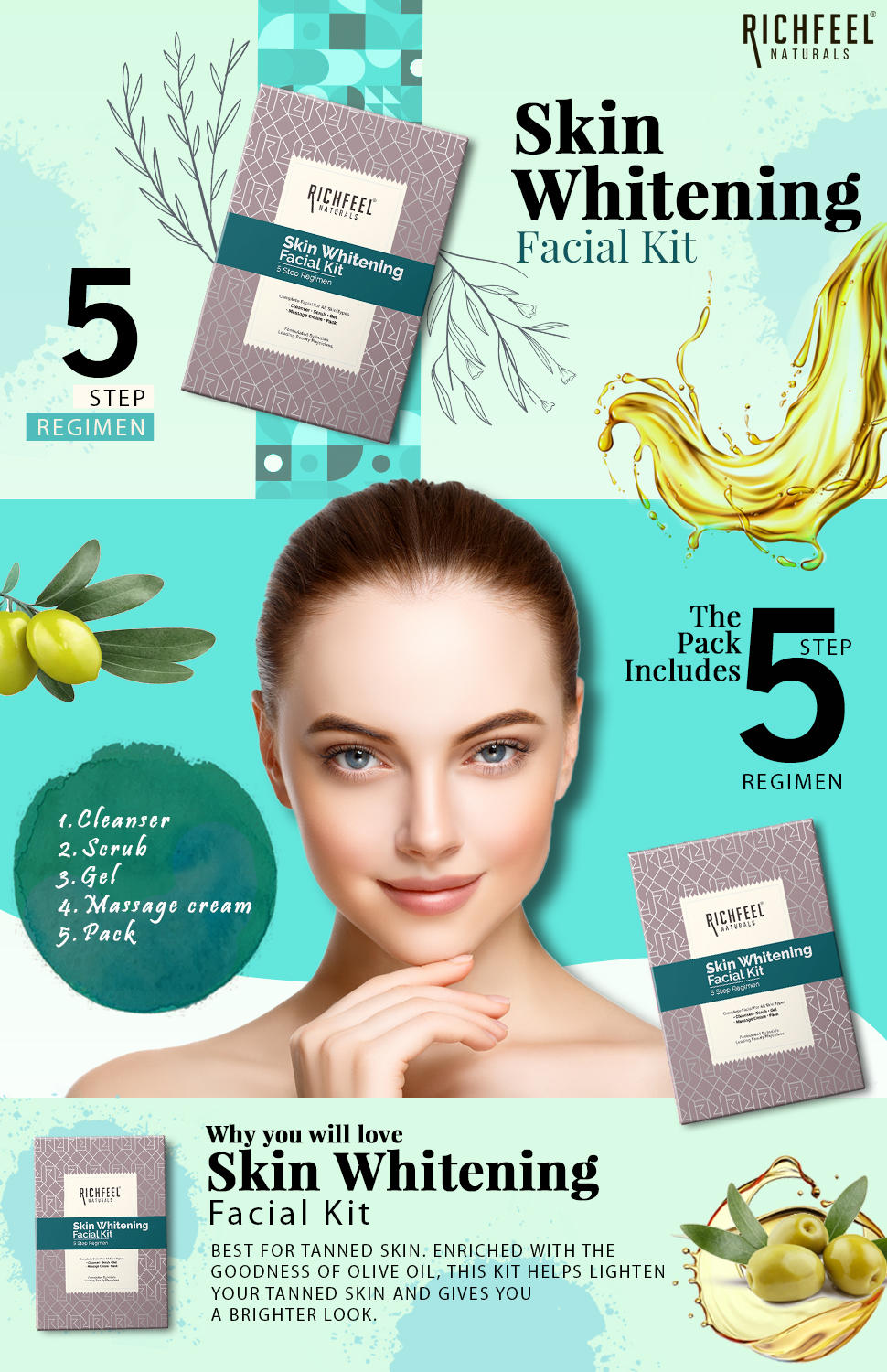 ALSO BOUGHT